Training the local private sector in
Simple, Market based, Affordable, and Repairable Technologies
We train and guide small scale Zambian entrepreneurs
Entrepreneurs for Water
who make Simple, Market based, Affordable, and Repairable Technoligies (SMART) that provide water.
Water for Entrepreneurs
who use water in their business.
Follow the work of Entrepreneurs for Water
See how they provide services to partly sponsored programmes and fully paying customers (Self-supply).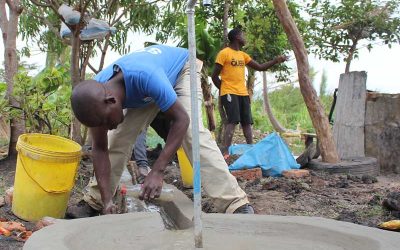 DAPP has several projects all over Zambia. Recently, they started a project for water and sanitation in the north-western part of Zambia. For that project, DAPP called in the help of Jacana. One of the objectives of the project is to provide affordable water solutions...
read more