Training the local private sector in
Simple, Market based, Affordable, and Repairable Technologies
We train and guide small scale Zambian entrepreneurs
Entrepreneurs for Water
who make Simple, Market based, Affordable, and Repairable Technoligies (SMART) that provide water.
Water for Entrepreneurs
who use water in their business.
Follow the work of Entrepreneurs for Water
See how they provide services to partly sponsored programmes and fully paying customers (Self-supply).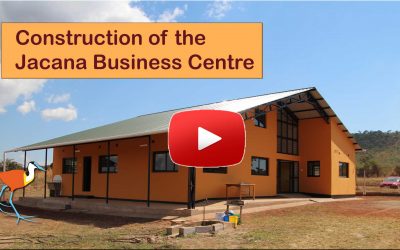 After a year of hard work, Jacana Business Center is finally ready. With a team of 33 people, we worked on it for a year. Of course we had setbacks, but overall everything was achieved within the set goals. How it all started In 2016 Jacana moved from central Zambia...
read more