Training the local private sector in
Simple, Market based, Affordable, and Repairable Technologies
We train and guide small scale Zambian entrepreneurs
Entrepreneurs for Water
who make Simple, Market based, Affordable, and Repairable Technoligies (SMART) that provide water.
Water for Entrepreneurs
who use water in their business.
Follow the work of Entrepreneurs for Water
See how they provide services to partly sponsored programmes and fully paying customers (Self-supply).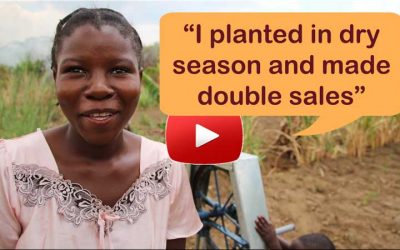 2020 was a challenging year for all of us. Covid-19 has turned the whole world upside down. Fortunately, in Zambia, we have been less affected than expected. Why, is still a great mystery, but we hope that it will remain this way. This does not alter the fact that...
read more