Training the local private sector in
Simple, Market based, Affordable, and Repairable Technologies
We train and guide small scale Zambian entrepreneurs
Entrepreneurs for Water
who make Simple, Market based, Affordable, and Repairable Technoligies (SMART) that provide water.
Water for Entrepreneurs
who use water in their business.
Follow the work of Entrepreneurs for Water
See how they provide services to partly sponsored programmes and fully paying customers (Self-supply).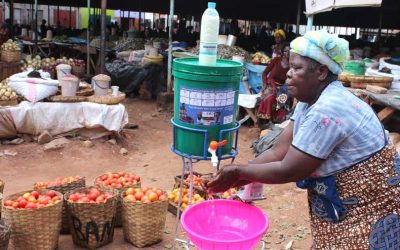 Situation in Zambia Unfortunately, the first people in Zambia tested positive for the COVID-19 virus. All kinds of measures have been announced by the President, one of them is washing hands and keeping a distance. This will be quite a challenge for Zambian...
read more