Since 2017, Jacana has trained several entrepreneurs in manual borehole drilling. There are currently 20 drillers active. When a driller receives an assignment to drill a borehole, his team consists of a fellow driller and two to four helpers. The driller in charge takes care of everything from making the purchases, arranging a pump, informing the client, to completing the drilling log and after-care for the client.
Over the years, the drillers have worked a lot with helpers, some having been helpers since 2017. To strengthen the teams at the various locations and give the motivated and hardworking helpers a chance to grow, Jacana is hosting a driller training for 7 enthusiastic and committed helpers.
The training of the helpers consists of a theoretical part where they learn, for example, to design casing pipes, analyse problems, fill in drilling logs and so on.
There is also a practice section where they jointly drill a borehole and where the drills are regularly stopped for a "learning moment". Of course, the best learning moments are when something doesn't go as planned. The overall duration of training for these helpers is significantly shorter than Jacana training a new group. The helpers have already seen many problems come by and fixed during their time as helpers. Now they are being prepared to take responsibility for the entire drilling process themselves.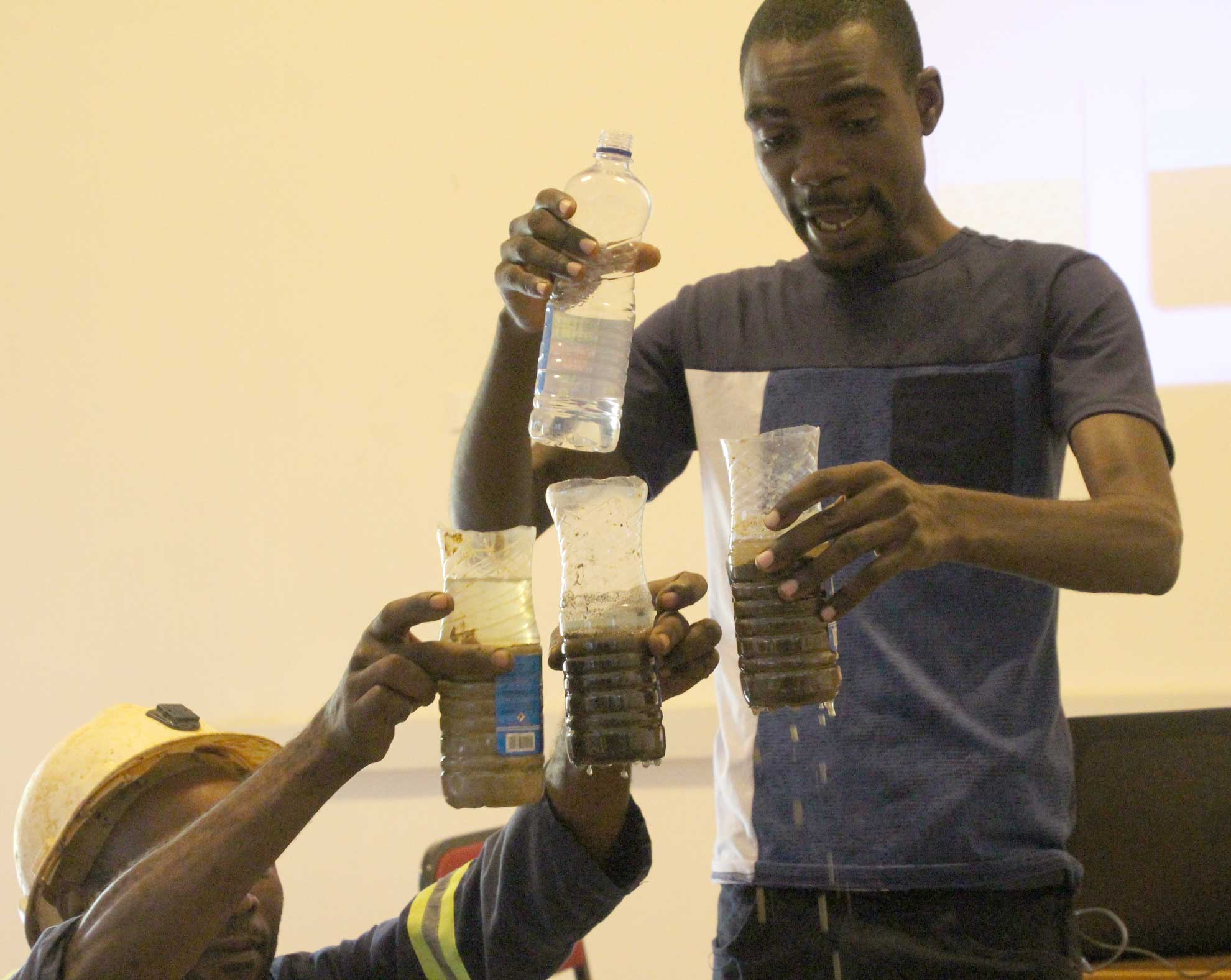 Douglas and Moses explaining permeability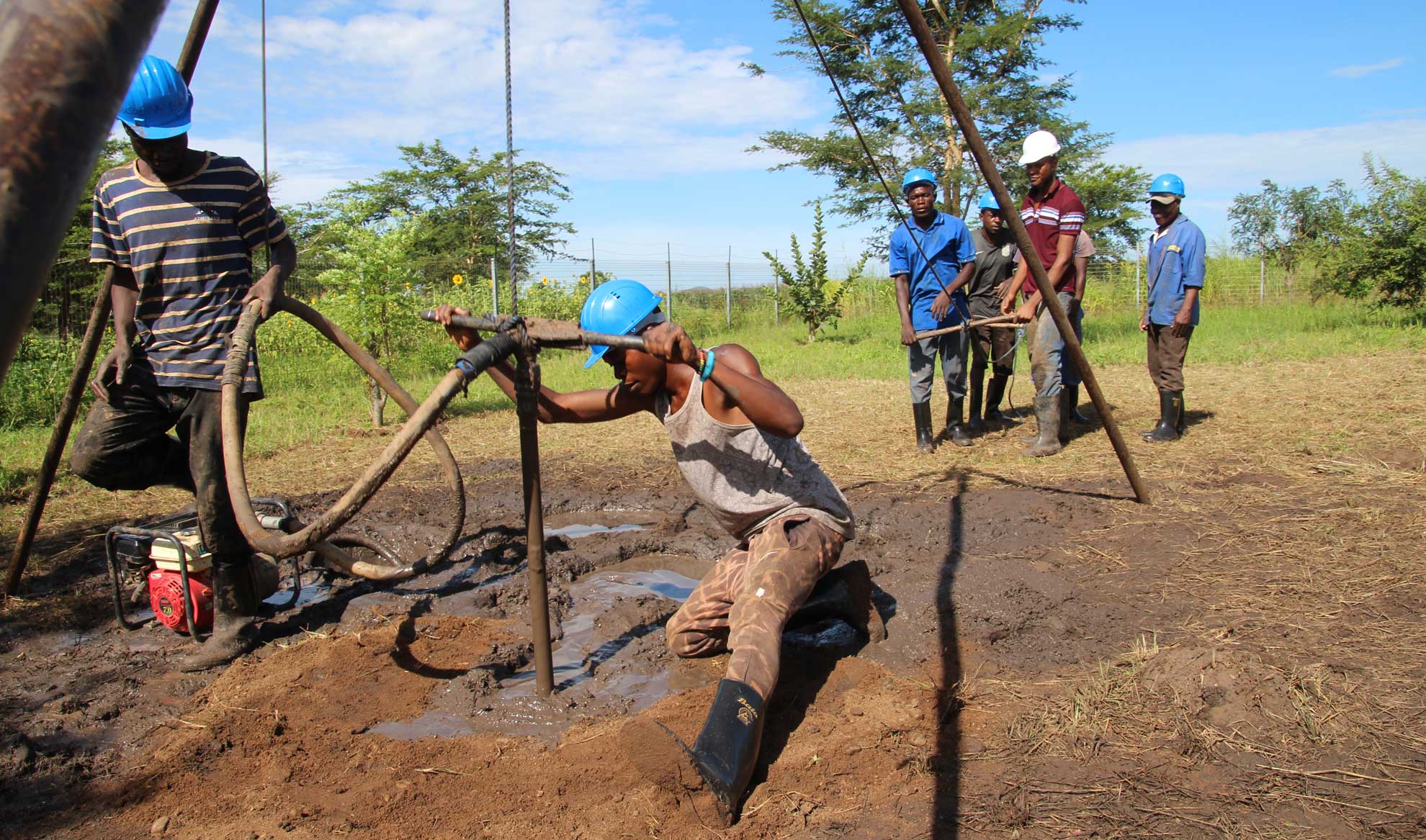 The story of two helpers: Yousuf Banda and Amos Banda (no brothers)
Yousuf is 27 years old and comes from a single-parent family, mother with four daughters and two sons. Yousuf's father died when he was in grade 6 and he was forced to leave school due to financial problems. After leaving school, he started a small business in selling second-hand clothes. Unfortunately, he had to quit due to insufficient capital. In 2017, he became Moses Banda's helper and has been doing so for over five years now. He is highly motivated to become a driller.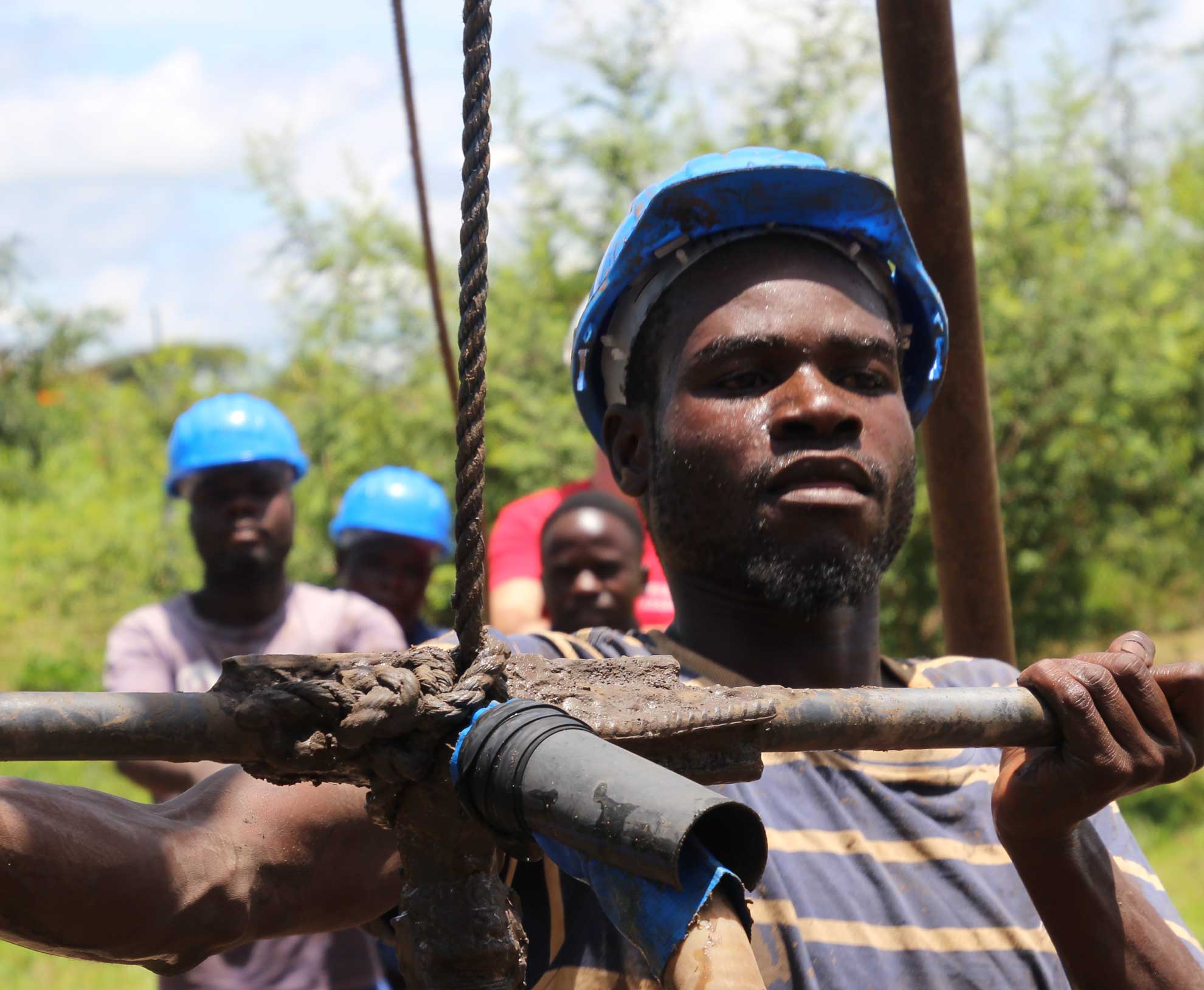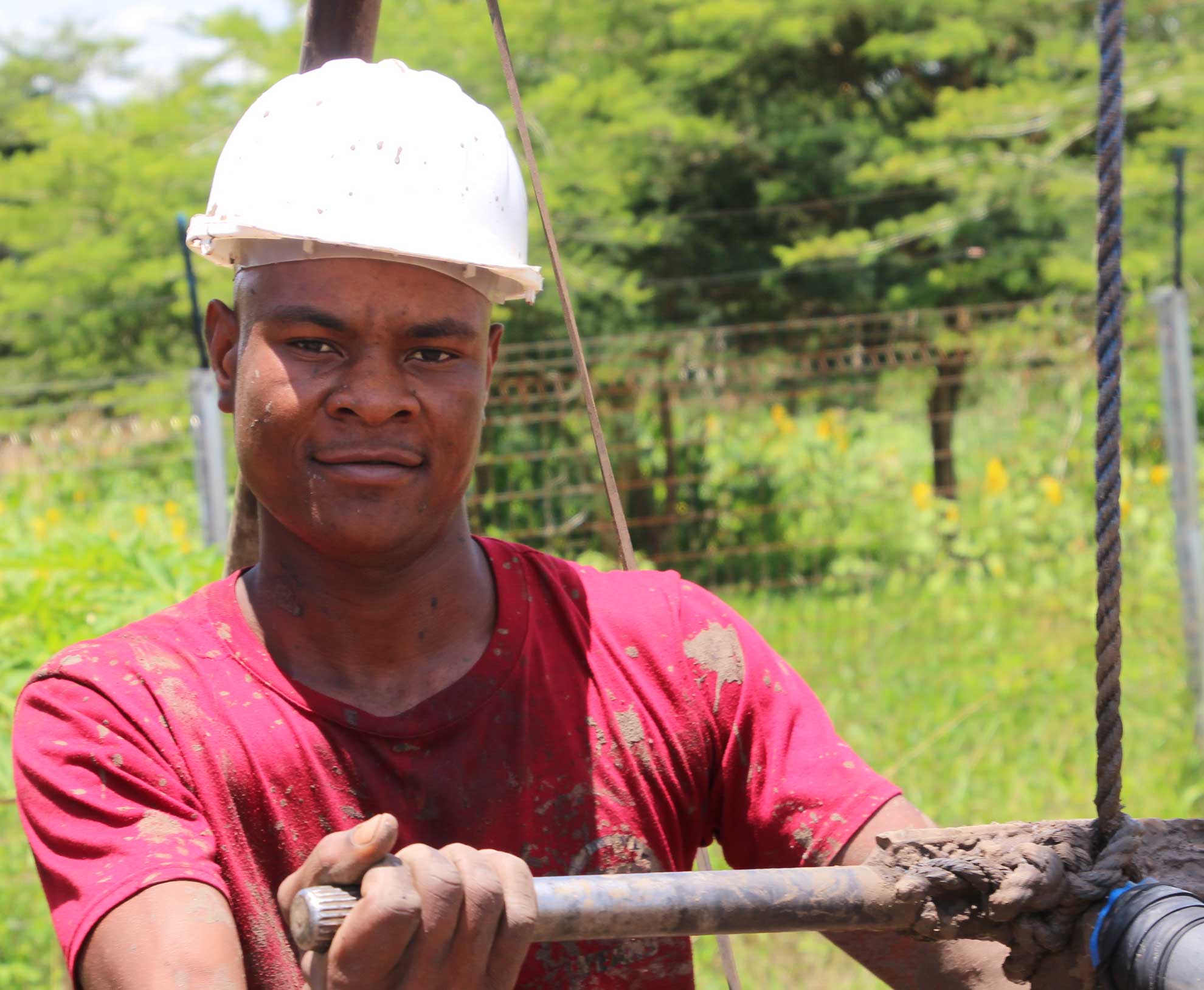 Amos is 25 years old and he is married and has two sons. He completed grade 12 in 2020. He had been a helper of his brother and driller Moses Banda since 2017. He helped him during holidays and weekends to earn something extra to pay school fees and buy textbooks. From 2020, he works fully with his brother. For him, it is a fantastic opportunity to be trained as a driller.
Yousuf and Amos were lucky enough to be helpers to Moses Banda, Jacana's technical trainer. Over the years, they have already learnt a lot and this is a great advantage for when they are driller themselves. They are therefore very grateful that Jacana gives them the opportunity to develop further.