Training the local private sector in
Simple, Market based, Affordable, and Repairable Technologies
We train and guide small scale Zambian entrepreneurs
Entrepreneurs for Water
who make Simple, Market based, Affordable, and Repairable Technoligies (SMART) that provide water.
Water for Entrepreneurs
who use water in their business.
Follow the work of Entrepreneurs for Water
See how they provide services to partly sponsored programmes and fully paying customers (Self-supply).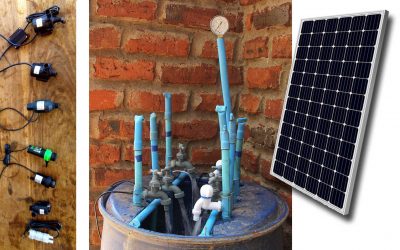 1. How much water do you need per day? and 2. What is the pressure your pump must deliver? Each pump sales person should ask these questions. In most cases, your first estimated answer will be way off. As a result, the pump you are buying is too expensive. 1....
read more