Training the local private sector in
Simple, Market based, Affordable, and Repairable Technologies
We train and guide small scale Zambian entrepreneurs
Entrepreneurs for Water
who make Simple, Market based, Affordable, and Repairable Technoligies (SMART) that provide water.
Water for Entrepreneurs
who use water in their business.
Follow the work of Entrepreneurs for Water
See how they provide services to partly sponsored programmes and fully paying customers (Self-supply).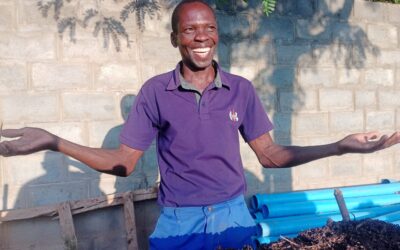 Organic agro training High cost of farming inputs like fertilizer and pesticides, remain the biggest obstacle for African smallholder farmers to expand. Jacana through a project named 'From auto pilot to Champion farmer' sponsored by AFAS Foundation, conducted a...
read more