Training the local private sector in
Simple, Market based, Affordable, and Repairable Technologies
We train and guide small scale Zambian entrepreneurs
Entrepreneurs for Water
who make Simple, Market based, Affordable, and Repairable Technoligies (SMART) that provide water.
Water for Entrepreneurs
who use water in their business.
Follow the work of Entrepreneurs for Water
See how they provide services to partly sponsored programmes and fully paying customers (Self-supply).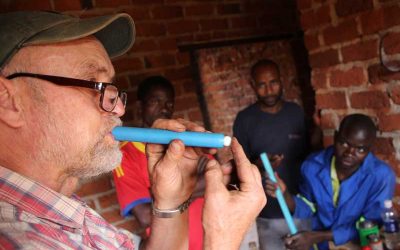 Allow me to introduce myself: My name is Bert Pfleger member of the EMAS board (Germany). Together with Wolfgang Buchner, who is the founder of the EMAS training centre and has more than 40 years experience in the Self-supply, we traveled to Zambia last...
read more