The fact that most hospitals in Zambia do not have respirators is terrible at this time. But the fact that more than 10% of the health centres in Eastern Zambia, an area the size the Netherlands, has no water to wash hands, is a disaster. If not addressed, these centres may become sources of contamination.
Fortunately, we can immediately do something about it using the local capacity (*) that Jacana SMART Centre has built in recent years.

The provincial ministry of health has promised to cover the transport costs. Money was raised for the first 15 boreholes by Westberg foundation, Marie-Stella-Maris and stichting SMART Centre. Wilde Ganzen will double every euro.
With every € 920 we can provide water to another health centre.
Wilde Ganzen pays half of it, in that way each individual contribution of € 460 provides one additional health centre with water.
 In other words the money you save, in this corona period, by not going to a restaurant or bar, can make a big difference for hundreds of people in Zambia.
We appreciate your contribution even if it is part of a pump.
In the meantime, we start our work because there is no time to waste. The virus has reached Zambia, winter is coming and we have no idea how far it has spread.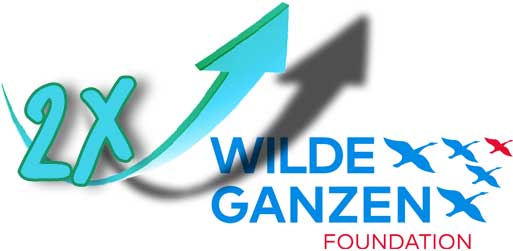 Action plan
Borehole siters, who have now marked more than 60 drilling sites, will find the most suitable place for the borehole at each health centre.
 In the meantime, the trained and now experienced welders make pumps using only local materials, so that the centres do not have to wait for imports from oversea.
Imported products are not only 2½ times more expensive in transport at the moment, the delivery dates are also absolutely unpredictable.
 Whenever a pump is ready and the optimal location for the borehole is known, one of the many experienced drilling teams sets to work. They drill the well and install the pump.
In this way, different teams simultaneously supply different health centres with water. Of course, we ensure that drillers can work safely. They each sleep in their own tent, cook their own food and we cordon off the area where they drill so that the spectators cannot get too close.
 Finally, hand-washing facilities are installed and posters are displayed.
 The boreholes are made in such a way that the health centres (after the Covid-19 crisis) can upgrade them if desired. The entrepreneurs trained by us can also assist in this.