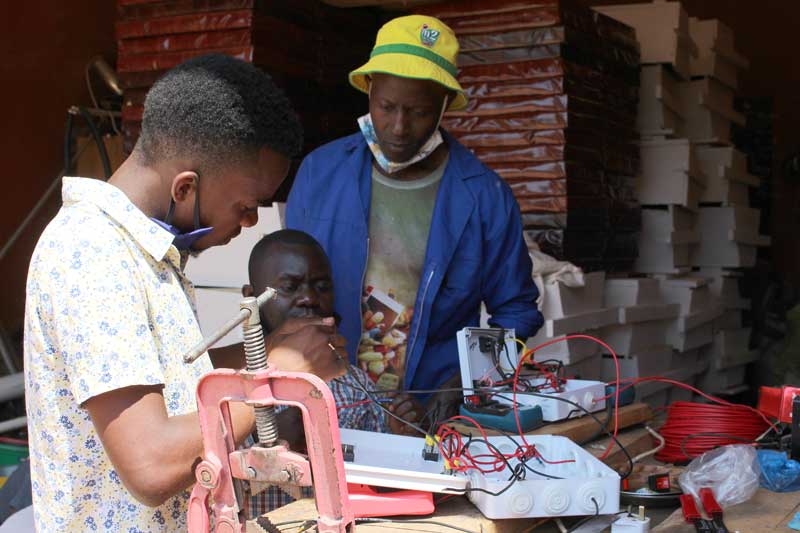 You can imagine that the equipment for borehole siting (Vertical Electric Sounding or VES) has been used intensively in recent months. Not only within our own province for the clinics, but even beyond on a two day drive from Lundazi, 10 sites have been measured. Borehole siting measurements can save a lot of money when you consider that it advises the client which drilling method fits best and therefore dry boreholes are generally avoided.
The equipment from the first hour began to show signs of wear and tear. Time to teach a few people how to make such devices themselves. Electrical soil testing is based on measuring electrical resistance and can fortunately be done with affordable locally available resources. The materials costs about € 300 including battery and cables.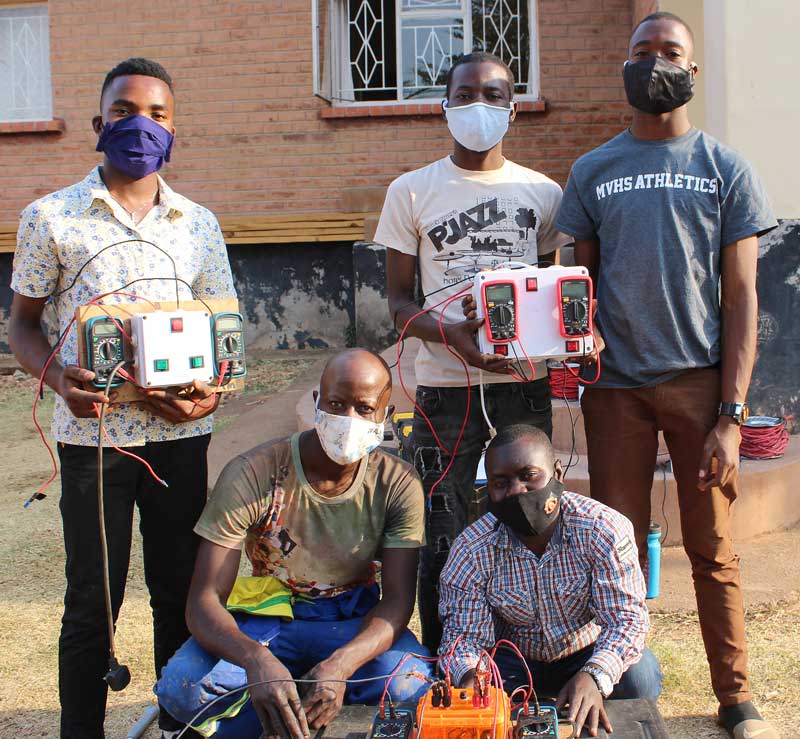 Professional VES machines cost at least € 3000 and although they work faster and are easier to operate, the quality of the measurements is the same because they use the same technique.
On our website you find two manuals: one describes how to build the equipment and the other how to use it. However, especially for the use of the equipment we recommend to follow a training course at the SMART Centre, because interpretation of the results in particular requires some experience.